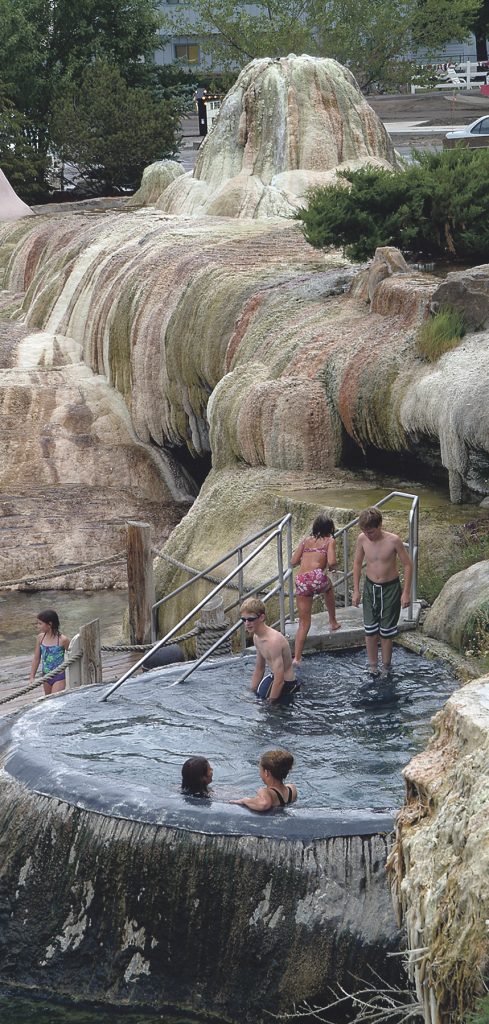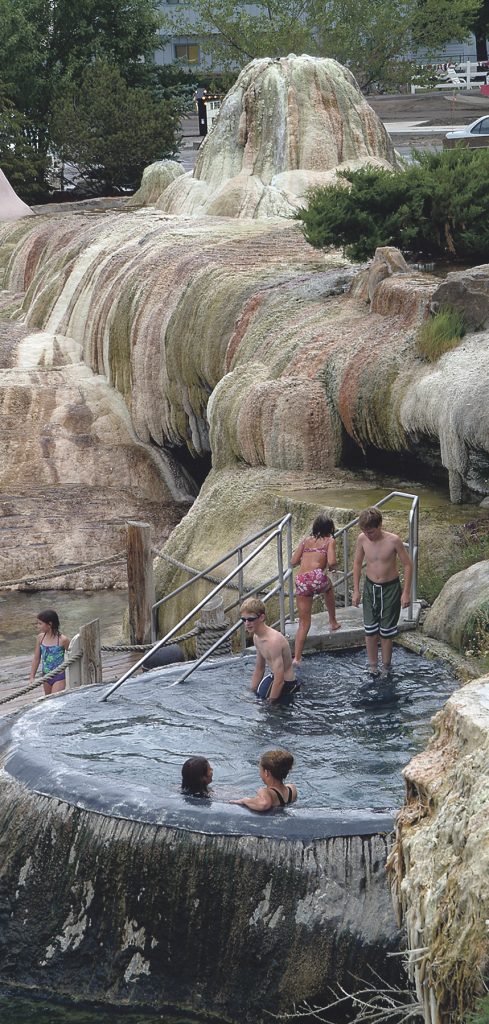 Alternative Treatments Plentiful in Pagosa 
Throughout the centuries, people of all cultures have come to regard the hot mineral waters in Pagosa Springs as having healing properties. 
Whether they were used to soothe sore muscles, to deal with breathing issues or just for simple relaxation, the hot mineral baths have played a key part in the development of Pagosa Springs.
Pagosa is also home to the famous Dr. Mary Fisher — our own "Dr. Quinn Medicine Woman" — who, back in the late 1800s, graduated medical school as a doctor of homeopathy and surgery. She brought her healing skills, tenacity and tenderness to Pagosa Springs at the turn of the century, becoming a legend and the namesake for the Dr. Mary Fisher Medical Foundation, a nonprofit that exists to assist, benefit and support the district that oversees the local hospital.
Perhaps because of the healing waters, the thought that Pagosa is founded on a vortex, or just because of the natural assets of the flowing rivers, cascading waterfalls or glorious mountains, those providing many forms of healing have been drawn to our community.
Pagosa abounds in talented therapists qualified in a variety of massage techniques. Traditional massage, cranio-sacral, Swedish, deep tissue, sports, neuromuscular, axial tonal alignment, kinesiology, energy work and reflexology are but some of the modalities practiced by trained therapists. Therapists work out of several spas in the community, stand-alone businesses, out of their homes and, with their massage tables, will travel to your home. Massage therapy is definitely one of the industries that is prevalent in Pagosa — good for the therapist and for those who need and want this body work.
A comprehensive aquatic wellness program with therapeutic water exercises is offered for adults with chronic health conditions or healthy individuals who just wish to improve their fitness level.
Traditional medical practitioners in the area focus on and offer preventative and wellness programs to help individuals achieve a healthy, active lifestyle.
Pagosa also has its share of qualified chiropractors. There are a variety of chiropractic treatments available, serving a wide range of needs. With the active lifestyles in our community, sports medicine treatments, using traditional adjustment methods and non-force techniques are also widely available. Whether a resident of Pagosa or someone interested in opening a practice, there is certainly room to explore this industry.
If you are looking to improve your life through conscious and inner awareness, Pagosa is home to a number of well-trained therapists, including hypnotherapy practitioners. Several practitioners who had very successful businesses in the "big city" have chosen to move to a smaller community, and have made Pagosa their home, now sharing their expertise with the community by setting up shop here in the mountains. Some therapists still travel, but make Pagosa their home base. Whether experiencing a life change, a choice of a place to raise your family, downsizing or even semi to full retirement, Pagosa welcomes alternative and experiential therapists.
With the resurgence in natural or holistic products in recent years, Pagosa Springs is also home to a variety of businesses producing natural-based products. Some of the businesses operate from storefronts, offering spices, tinctures, oils, teas, soaps and many other selections. Other businesses are home-based and Internet-driven. Body and facial care products, soaps and cleaning products are produced locally, but marketed globally. As the market for holistic and natural products increases, talented practitioners are finding our community conducive to producing and marketing these products right here in Pagosa Springs. Pagosa, with one of its eyes on the holistic, is a perfect place for businesses of this nature to set down roots and grow.
Our community is a wellspring of traditional and alternative solutions to health care. With lodging and conference facilities, mineral hot springs in town and the great outdoors as our backyard, Pagosa Springs is an attractive site for wellness seminars educating the outside world to the benefits of alternative methods of treatments and holistic products. There is still room for the "alternative" community to come together and better promote our area to the outside world.
The Chamber of Commerce would be happy to assist businesses interested in expanding this alternative arena. Pagosa exemplifies a healthy way of life through its active lifestyle and open-mindedness to alternative contributions to health care.