Archuleta School District:
Public schools offer multitude of reasons for living in Pagosa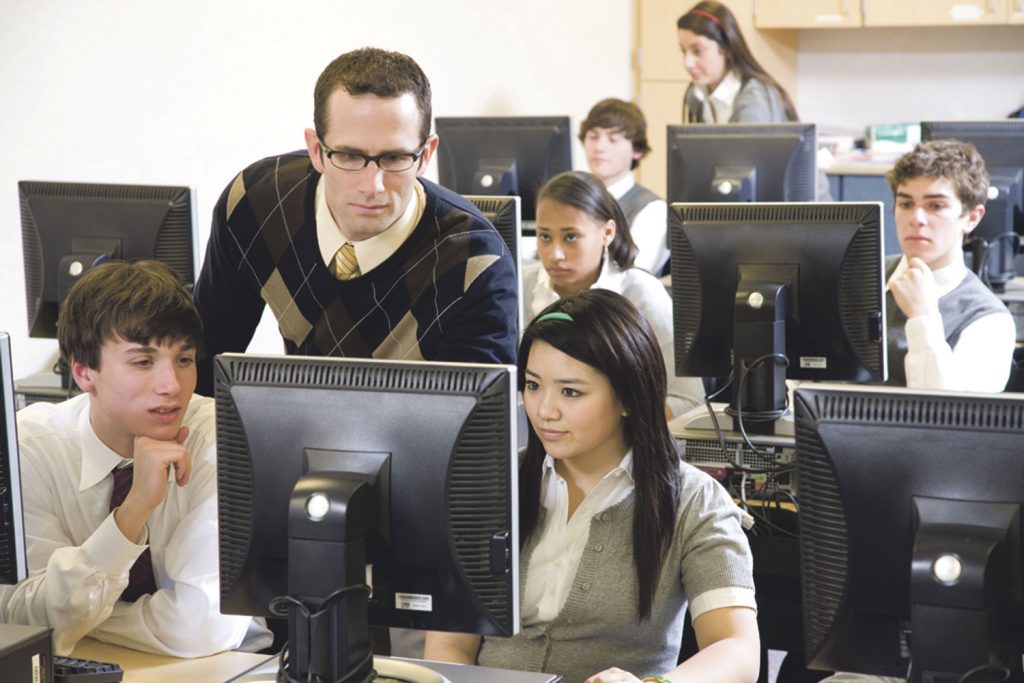 Archuleta School District
For families with children who are interested in moving to Pagosa Springs, there are a multitude of reasons, many of them found in our schools.
In Pagosa Country, education is about building strong, positive relationships, ensuring quality academics prepare students for their future, and maximizing the unique opportunities that southwest Colorado offers.
The community and its families trust the school district to provide real-world, relevant learning experiences that prepare students for college and careers of the 21st century. Our students have extensive academic options including Advanced Placement and multiple Career and Technical Education pathways, as well as many co-curricular activities to address interests and needs.
The district was created in 1950 and consists of four campuses, one shared school and one district-authorized charter school: Pagosa Springs Elementary School (kindergarten through fourth grades); Pagosa Springs Middle School (fifth through eighth grades), Pagosa Springs High School (ninth through 12th grades) and San Juan Mountain School (ninth through 12th grades). Pagosa Family School is a district shared-school elective program for homeschool and private school students serving students in grades K-8. In addition, Pagosa Peak Open School is a district-authorized charter school serving grades K-8 in the school year 2021-2022.
The motto at Pagosa Springs Elementary School (PSES) is "Care Reigns Here" and the staff believes that creating respectful and caring relationships is the foundation for learning. From this foundation, kids engage in learning a rigorous curriculum including core subjects plus music, art, fitness, advisory, P.E., STEM and Spanish. PSES places an emphasis on whole child education and offers educational opportunities for all students to grow in individual ways. PSES ensures that all children are introduced to the concepts of entrepreneurial, personal, professional, academic and civic duty.
Pagosa Springs Middle School takes great pride in offering a dynamic, well-rounded educational experience. Its mission is to empower students to navigate the future through learning and problem-solving. The highly trained and caring staff engages students in relevant and dynamic ways to meet and exceed the Colorado Academic Standards. PSMS embraces the community values and the spectacular location of Pagosa Springs in the academic pursuits. PSMS often ventures outside the classroom to learn and explore. Student health and wellness is a top priority. As a three-time Healthy School Champion, the middle school has been recognized for having a well-developed, systemic approach to embedding best practices at all grade levels.
Pagosa Springs High School's mission is to prepare students to succeed after high school by building community, inspiring contribution, challenging growth and embracing diversity. PSHS looks to build on post-secondary objectives by offering advanced placement (AP), concurrent enrollment, and career technical education pathways. PSHS has engaging and popular courses in building trades, culinary arts, woodworking, computer sciences, business and outdoor careers, among others.
All Archuleta schools support socio-emotional growth through an advisory or homeroom program. The advisory programs' age-appropriate, research-based curriculum is provided to support students and to build strong relationships.
In the fall of 2016, Archuleta School District, in partnership with a variety of home and private school groups, began Pagosa Family School. This unique opportunity provides elective classes such as Spanish, art, drumline, choir and an exploratory class consisting of science, music and drama to homeschool and private-school students during the regular school day as well as extra-curricular offerings. This program provides a rich opportunity for students to embody the motto of "Learning Together."
On the playing field, Pagosa Springs is a 3A school, and is consistently competitive at the state level in a number of team sports. The Future Business Leaders of America, Skills USA, Speech and Debate, and FFA organizations consistently produce top finishers in state competition and multiple Destination Imagination teams have qualified for Global Finals.
PSHS also takes great pride in the arts. The high school offers a wide variety of music programs including traditional band and choir as well as guitar and the Americana Project, which is a beginning songwriting course. Students can also enroll in a drama class in addition to after-school drama productions.
Head Start, Wings and Seeds of Learning work hand in hand with the district through the Colorado Preschool Program, which also offers assistance to at-risk preschool students. The district provides bus services to the majority of the district's students.
For more information visit mypagosaschools.com.