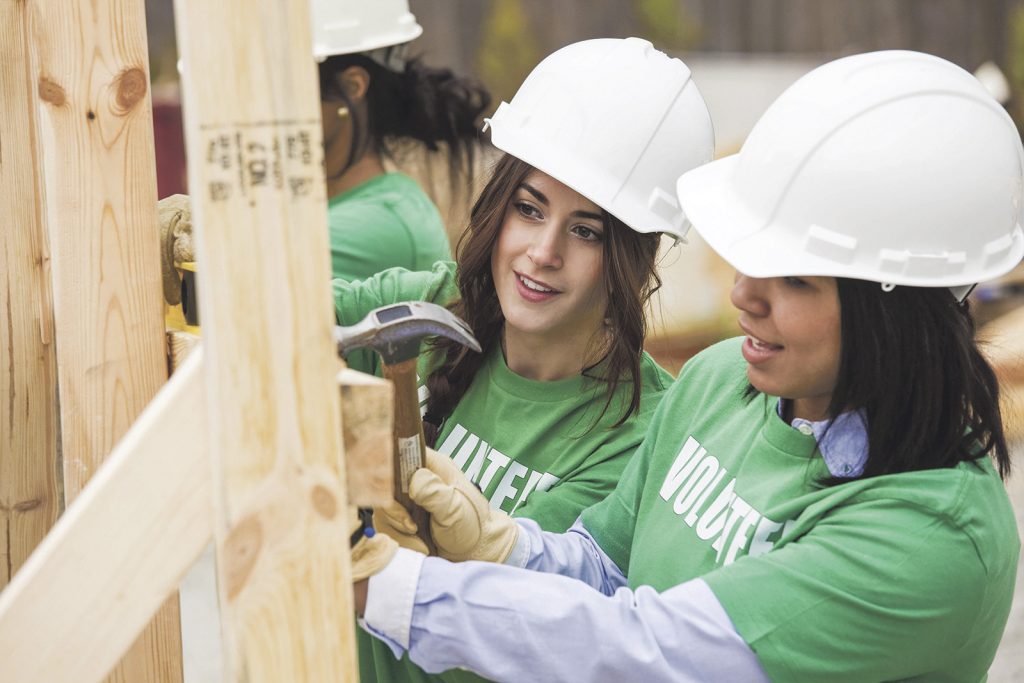 In addition to the wondrous beauty, plentiful wildlife and an active outdoor lifestyle that you will enjoy in Pagosa Springs, there are tremendous opportunities for enriching your life by volunteering in the community. No matter what your level of involvement has been in the past, you will find wonderful ways to share your interests, talents and abilities.
Pagosa Springs has traditional civic clubs, churches and organizations that you will find in almost every community. There are two Rotary clubs that are very active. The churches and nonprofit community have a wide variety of projects and activities year-round. Loaves and Fishes provides a free hot meal every Thursday with different organizations adopting a week of service. Habitat for Humanity builds and renovates homes using both local and national volunteers.
There are also multiple organizations supporting Pagosa's youth. Big Brothers Big Sisters provides mentors for boys and girls who need an active role model. 4-H, Girl Scouts and Scouts BSA help keep our youth involved in positive activities, including the Archuleta County Fair.
For our veterans or active military, there are Veterans For Veterans and the American Legion Post 108.
The Democratic Central Committee and the Republican Women meet regularly and are involved in community affairs.
We also have many volunteer opportunities unique to our area. If you like outdoor activities, you can volunteer with clubs like the San Juan Outdoor Club, the Pagosa Nordic Club, the Gray Wolves Ski Club or the Back Country Horsemen. If you have a love of history, you can be a guide with the Chimney Rock Interpretive Association for Chimney Rock National Monument or volunteer with the Pagosa Springs History Museum (San Juan Historical Society). If you love animals, you can be a volunteer at the Humane Society Shelter or Thrift Store, LASSO horse rescue or other organizations.
In addition to paid professional staff, the Pagosa Fire Protection District relies heavily on volunteer firefighters. The San Juan Mounted Patrol assists with numerous community events and emergencies, as does the Sheriff's Volunteer Patrol.
To help people who need assistance in our backcountry or with emergencies, we have the Upper San Juan Search and Rescue, the Mounted Search and the Incident Management Group.
If the arts are your passion, we have Pagosa Springs Arts Council, Friends of the Library, Curtains Up Pagosa, the Thingamajig Theatre Company, Pagosa Community Choir and the Pagosa Springs Community Band. There is a garden club, a quilting club, two Rotary clubs and more. The Audubon Society has an active presence.
You can find out more about organizations that interest you at PagosaSUN.com, or by calling the Chamber of Commerce. Volunteering can enrich your life, allow you to share your talents and pursue your passions!