Relocating your animals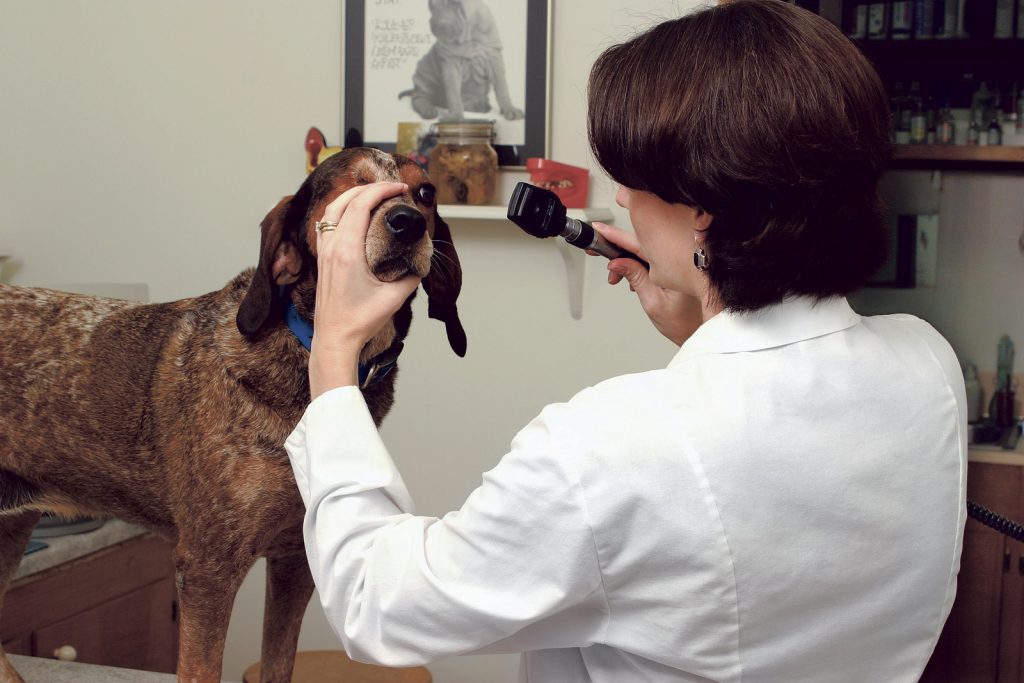 Moving to a new town with your pets can be an exciting adventure with many new discoveries. It can also be a bit stressful for you and your pets leaving behind the familiar. For peace of mind, plan ahead for your pet's safety during the move. There are many Internet sources of good information on how to safely move your pets, as well as great tips on how to help your dogs or cats acclimate to their new home.
Before you move, make sure that your pets are healthy and up to date on their vaccinations. If you are moving from out of state with dogs or cats, Colorado requires that you have a Certificate of Veterinarian Inspection (CVI) that is no more than 30 days old. If your cat or dog is three months or older, they must also have had a rabies vaccination within the preceding 12 months. For livestock and other animal requirements, visit the Colorado Department of Agriculture website (colorado.gov/ag).
Part of moving involves gathering all your important personal documents. Make sure you do the same for your pets. Have all of their health and vaccination records on hand so that when you choose a local veterinarian you can provide your new vet with your pets' medical histories.
Losing a pet can be nerve-wracking. The Humane Society of Pagosa Springs (HSPS) operates the only animal shelter in the area, located at 465 Cloman Blvd. The shelter is open seven days a week. A call to the animal shelter at (970) 731-4771 should be one of your first steps in finding a lost pet. HSPS is also an administrator for the Lost/Found Pets Pagosa Springs Colorado Area Facebook page. This Facebook page is visited regularly by a lot of community members and has helped reunite many lost pets with the owners over the past several years.
The HSPS website (humanesociety.biz) hosts detailed information on what to do if you and your pet become separated. Check the website's "Lost and Found" page for a list of useful suggestions. The website also has information on adoptions, low-cost spay/neuter voucher programs and other community services.
To aid in finding a lost pet, make sure that your pet always wears a secure collar with a sturdy identification tag attached. The ID tag should contain your name and contact information, including information on rabies vaccination. If you are moving, make sure the tag has your current cell phone number. Secondly, have a microchip inserted in your pet. This aids identification if your pet's collar is lost or removed. The HSPS animal shelter scans every incoming pet for a microchip. Make sure you have registered your pet's chip with the manufacturer, and update your microchip contact information with your new address and relevant phone numbers right before you move. If your pet does not have a microchip or a collar ID tag, the HSPS shelter can provide both at a reasonable cost.
Pagosa Springs and Archuleta County do not require licensing for dogs or cats at this time. You are, however, required to have a current rabies vaccination for your pets. While the Town of Pagosa Springs does have a leash law, Archuleta County does not. You are required to have your dog under control at all times, whether by leash or verbal command. If you want to exercise and play with your dog in a safe, controlled environment, there is a fenced community-accessible dog park at the HSPS animal shelter.
If you are purchasing property in Pagosa Country, make sure you check for additional pet regulations or restrictions in the covenants of your property owners association. Keep in mind, too, that regardless of where you live, some homeowner insurance policies have certain dog breed exclusions, so check your insurance policy for pet restrictions.
Pets are important members of our community, and Pagosa Springs is one of the most animal-friendly places that you will find in all of Colorado.