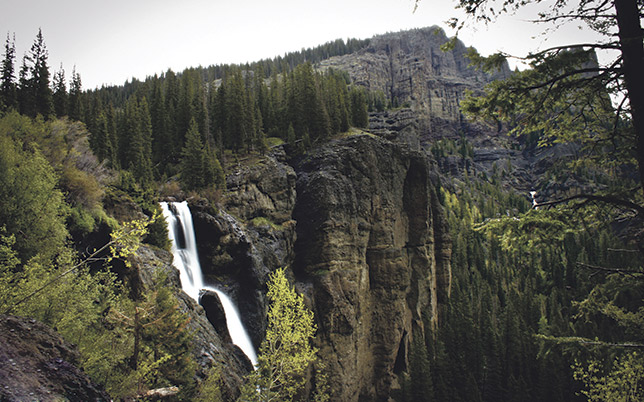 Are you worried that relocating to Pagosa Springs and the surrounding community in the heart of the beautiful San Juan Mountains might leave you without the basics and the luxuries you've come to rely on?
Let those worries fade away: Pagosa Country offers the best of both worlds — a wonderful, small-town environment and shopping and dining opportunities that will satisfy your needs and cravings.
There's not much you'll want or need that you can't get in Pagosa.
A wide variety of businesses, from small to large, serve up goods from hardware to luxury lighting, from clothing (everyday and fancy) to sporting equipment, from gear for the horse owner to motorized off-road vehicles.
Looking for furniture, either utilitarian or high-end? You can find it in Pagosa. Appliances? Electronic goods? You'll find them here.
What about dining? There's plenty in Pagosa to satisfy even the most discriminating palate. Pagosa has about as many eating establishments per capita as any town you can think of, with the options spanning the spectrum in terms of styles of cuisine and price.
Want a down-home breakfast? No problem. Looking for a muffin or croissant, specialty coffees and espresso drinks? We have those.
When dinner calls, you need only to determine what kind of cuisine you're in the mood to sample: continental, American, French, Thai, Chinese, Italian, barbecue, steaks and chops, Mexican, seafood, breweries with classic pub fare, burgers and fries, a menu with plenty of options for the kids. You name it, you've got it. In all price ranges.
A night out, with a meal at a favorite restaurant, is one of Pagosa's great pleasures. Take advantage of it whenever you can.
In need of some entertainment? Fear not, you can find it in Pagosa. Local bars and pubs regularly feature music and, on any given night, one can choose from jazz, rock, blues and others. Art galleries provide art lovers with opportunities to indulge their passion. Or, how about a rodeo? A play? We have those, too, and other organizations hold events year-round that can keep anyone busy and having fun.
Pagosa is small, yes. But Pagosa packs a lot onto its small frame. That's part of the joy of living and working here — you are in the heart of an environment that appeals to even the most discerning outdoor enthusiast, but you have the dining, shopping and cultural amenities you need to indulge your whims. It's a great place to be!