Pagosa Peak Open School:
Engage learners, connect with community, make a difference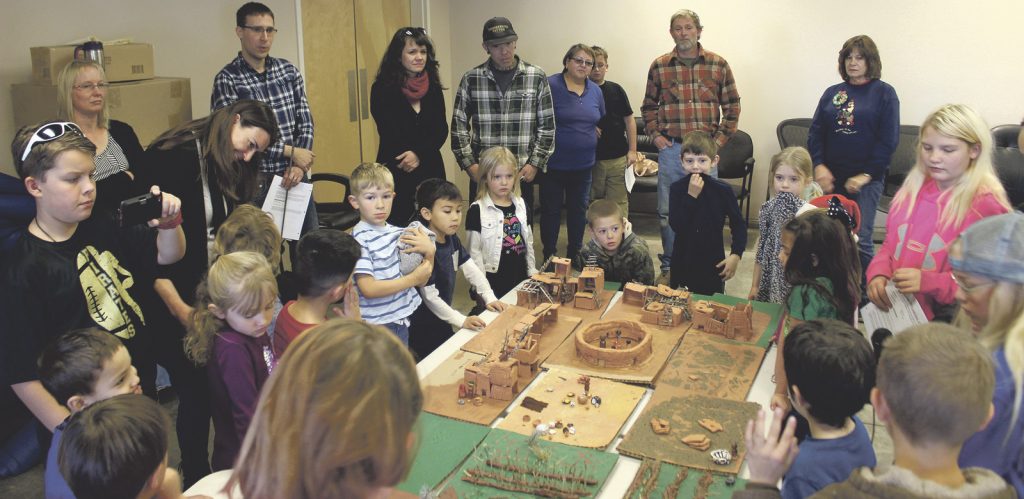 Pagosa Peak Open School (PPOS) is a K-8 public, tuition-free school and is chartered through Archuleta School District, but is governed by its own volunteer board of directors.
PPOS has a unique educational model different than the district's other schools by offering project- and place-based learning, as well as experiential learning, for a hands-on approach. Students learn through doing and by reflecting and discussing what those experiences have taught them. Students develop knowledge, skills and values from direct experiences, both in and out of a conventional academic setting.
PPOS was started by a small group of local parents dedicated to bringing an innovative educational choice to our community.
PPOS impacts the children of Archuleta County in many ways. Students are learning about regional issues such as snow science, life skills such as gardening, farming and food security, and philanthropy in addition to core English, social studies, mathematics and science targets.
PPOS has incorporated food security as an important part of its programming. Southwest Colorado is considered a "food desert" and they work with local food banks and local foundations with food initiatives to ensure students have food to eat and learn to cook.
Students, families, community and our region are all incorporated into how PPOS educates. Under school director Angela Reali Crossland, PPOS is working as a unified team with a common goal: creating a community of empowered, lifelong learners by providing a multi-age learning environment designed to foster confidence, high academic achievement, and the joy of learning through original and meaningful work.
Last May, the Pagosa Peak Open School Building Corporation purchased the school's building at 7 Parelli Way in order to provide a permanent facility for the school.
To learn more about PPOS, visit its website at www.pagosapeakopenschool.org.