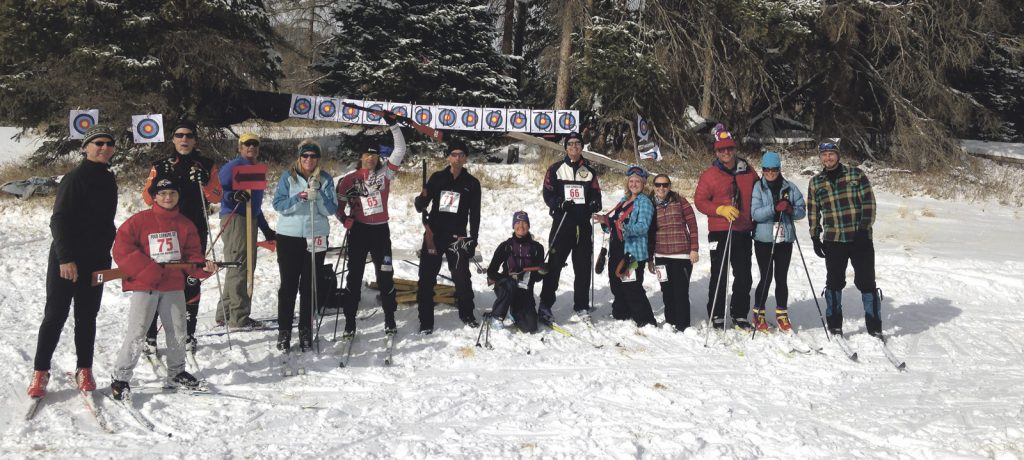 Pagosa Springs and the outdoors go hand-in-hand; in fact, being able to enjoy the outdoors year-round is one of the benefits of living in this mountain paradise. There are a number of groups that are passionate about their sport and are willing to share their enthusiasm.
The San Juan Outdoor Club is devoted to providing outdoor activities such as backpacking, hiking, canoeing, cross-country skiing, fishing, cycling, etc. The club also performs community services. The club's primary goal is to get outdoors and have fun together. The organization is open to families and individuals. For more information on member application and fees, visit their website at sanjuanoutdoorclub.org.
The Gray Wolves Ski Club is more than just a senior ski club; it's a group of skiers and outdoor enthusiasts who are interested in socializing, downhill skiing, cross-country skiing, hiking, golf, etc. The club started in 1984 to promote skiing, other outdoor sports and fellowship through organized activities for people 50 years of age or older.
Regular ski days are held during the winter months to promote fellowship, with discounts for members. The Gray Wolves hold various functions throughout the year, such as potlucks and gatherings. For more information, visit their website at graywolfskiclub.com.
The Pagosa Nordic Club strives to enhance winter recreational opportunities by maintaining and grooming winter trails for cross-country and skate skiing and snowshoeing enjoyment for all ability levels. Throughout the winter months, the club holds free moonrise/sunset ski socials at various groomed trails. You can find out more about this group at pagosanordic.com.
The Wolf Creek Trailblazers Snowmobile Club grooms forest service trails for use by snowmobilers, cross-country skiers and snowshoers. The purpose of the club is to have a great time riding snowmobiles while operating an active trail-grooming effort.
The Pagosa Trail Riders is an ATV club with members who love to ride the trails and roads of southwest Colorado. Along with promoting education of responsible ATV/OHV use, they work with the forest service, BLM and other user groups to maintain trails for everyone's outdoor pleasure. Visit their website at pagosatrailriders.com.
The Pagosa Area Trails Council is an all-volunteer organization dedicated to planning, building and maintaining trails and trail-related facilities around Pagosa Springs. They also work with the Southwest Youth Corps and other organizations to accomplish their tasks of trail maintenance and improvement of trail use and accessibility.
The Weminuche Audubon Society programs provide opportunities for visitors and residents to explore our local environment through bird walks, nature and science presentations, and collaborations with other outdoor and nature-based organizations. They have ongoing monitoring projects, monthly meetings and field trips. Visit their website at weminucheaudubon.org.