Pagosa Springs Community Development Corporation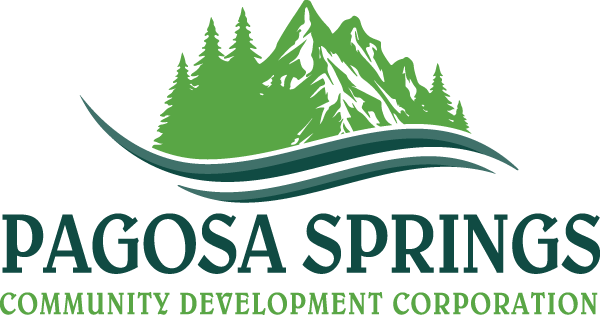 By Mary Jo Coulehan
The Pagosa Springs Community Development Corporation (CDC) coordinates economic development initiatives that aim to enhance the economy in Pagosa Springs and Archuleta County. Supported by county and town governments, utility groups, local banks and individual businesses, the CDC strives to help Pagosa grow, diversify and become more economically stable. Pagosa is proud to be home to several Colorado top Companies to Watch. Our community alternative-energy portfolio includes biochar, solar and geothermal companies. With the current focus on alternative energy nationally, the CDC encourages individuals and companies interested in energy entrepreneurship to look no further than Pagosa Springs.
Better than a highway running through town, Pagosa Springs has the San Juan River flowing through town. With the Weminuche Wilderness and southern San Juan Wilderness in Pagosa Springs' backyard, outdoor accessory and equipment entrepreneurs are finding that Pagosa offers an ideal research, development and testing lab for their products.
Technology has changed the way we do business and companies that need broadband Internet services for large data transmission or jobs that offer telecommuting opportunities have several options that would meet their needs. The CDC oversees the Broadband Services Office and is a partner in multiple broadband improvement projects. Remote work in Pagosa Springs is a great way to live the life of working where you play. We can help you connect to Colorado companies that focus on remote workers in rural areas.
The CDC provides a wealth of resources including one-stop shopping for business information and a rapid-response team tailored to your needs to assist companies interested in opening or relocating a business to Archuleta County. The CDC website has statistical information and interactive data tools to assist you.
The CDC maintains close ties to the Pagosa Springs Chamber of Commerce, the Southwest Small Business Development Center in Durango and Region 9 Economic Development District. These relationships help provide businesses a leg up on coming into the community through consultation services, educational opportunities, data and financial assistance. The CDC can help interested parties develop a business compatible with the area, locate available space, help smooth the business transition and create a win-win situation for new businesses and the community. The CDC can assist interested parties in community, state or federal tax advantages such as the state's Enterprise Zone program or the federal Opportunity Zone program or the Rural Jump Start program. Our office or website has a community prospectus for those interested in relocating or finding out more about Pagosa's Opportunity Zone districts. We can assist interested parties in identifying parcels of land located in these specialized zones while working to get you individual or "stacked" tax credits to maximize your advantage.
Contact the CDC at (970) 264-2360 or pagosaspringscdc.org for information about moving or expanding your business.